Street Series Rotors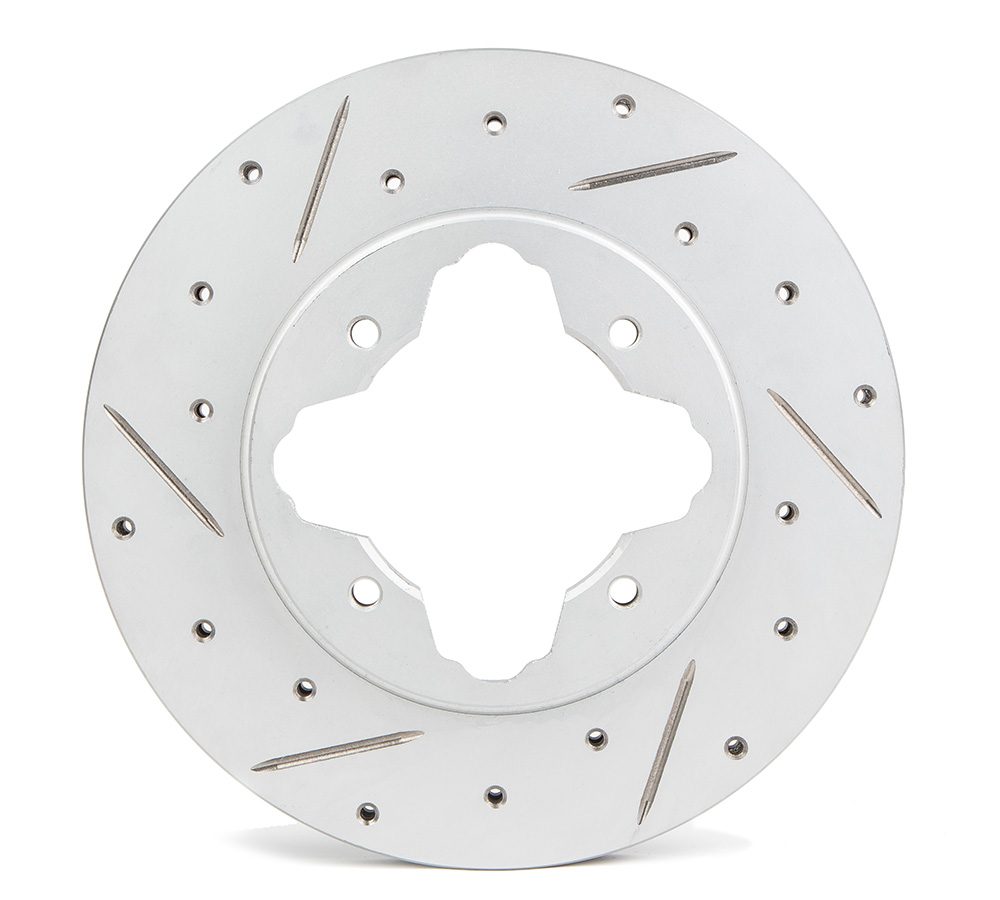 *generic photo--designs vary depending on application
Both Cquence Street Series brake rotors are cross-drilled for improved cooling and better braking performance.
One common misconception about drilled brake rotors is that there is a loss in stopping power due to less surface area when in fact, the opposite is true. In order to understand why, we have to look at an issue known as brake fade.
Brake fade is the loss of stopping power as a result of heat build-up in brakes. In situations where drivers are required to use their brakes excessively (e.g. sitting in traffic or in repeated stop and go), the driver is more likely to experience brake fade. .
Other key features and advantages of Cquence Street Series brake rotors include:
Cross-drilling creates additional pathways for debris and heat to escape
Chamfered cross-drills reinforce drilled edges and prolong pad life.
Vector Slots drive out debris from the friction surface and prevents glazing throughout the life of your brake pads.
Zinc plating is a brake rotor finish that prevents rust. Silver zinc comes standard for all Cquence Street Series and Performance Series brake rotors. Black and Gold Zinc also available.
Mill balancing to minimize rotating unbalance. Brake rotors spin even truer, which provides for smoother and longer lasting rotors.
G3000 grade cast iron dependable material for everyday street use.
Precision drilledfor accuracy and maximum performance
Original Equipment specifications require no modification and are direct bolt-on replacements
The Extreme design is drilled only whereas the Ultimate is a drilled and slotted brake rotor.
We recommend any of our Street Series designs for normal, everyday, street driving.
For the more spirited driver and for added brake bite, try the Cquence Performance Series brake rotors.