Our Blade design is a combination of starburst slots and a spiraling cross-drilled design that is superimposed.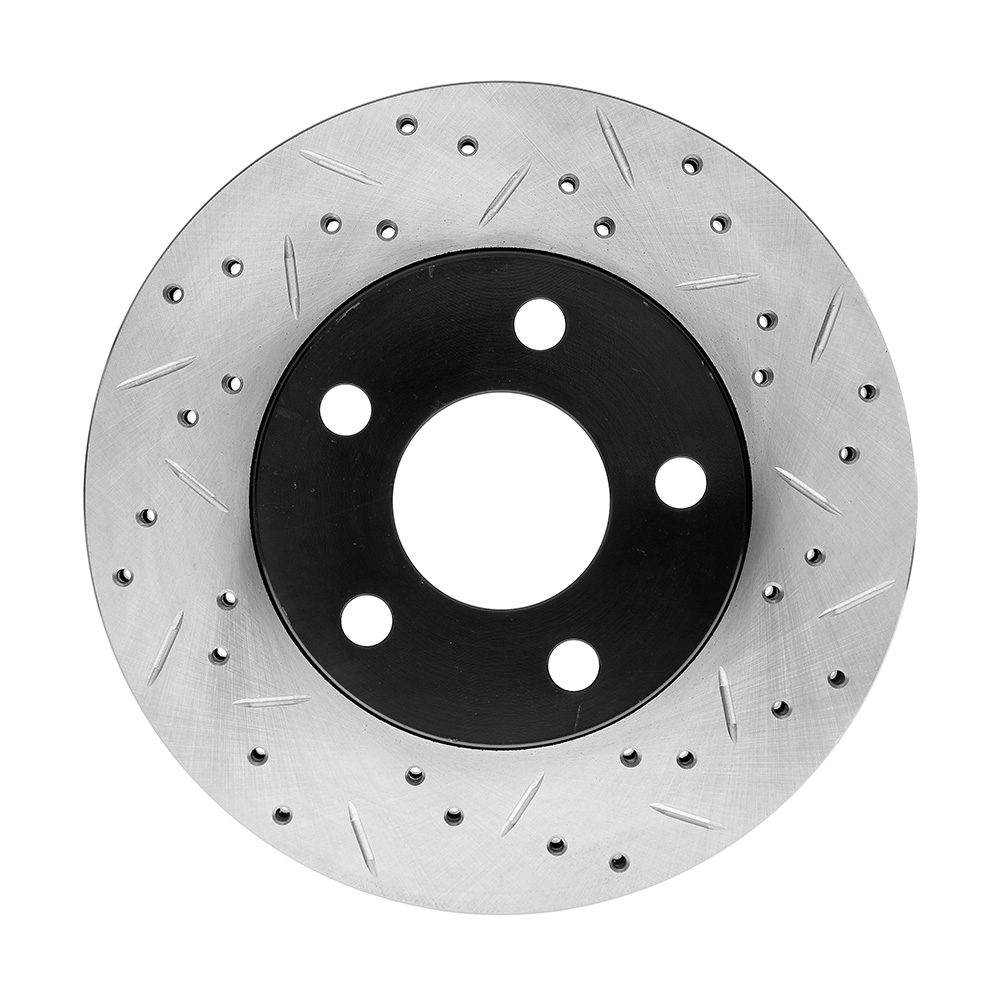 This design has an equal balance of cross-drills and slots precision drilled onto a premium cast brake disc or rotors for optimal performance.
Premium brake rotors have a black, electro-coated finish on the hub, within the vents and on the vanes. This black finish serves as an anti-corrosive layer and provides for a sleak, smooth and clean brake rotor finish. Further manufacturing processes premium brake discs include: center-split cast molding, double disc ground finish, straddle cut finish, DTV tolerance within .0005", and more. For quiet, smooth and reliable stops, try our Blade design in our premium series!