The Extreme design is a cross-drilled only brake rotor.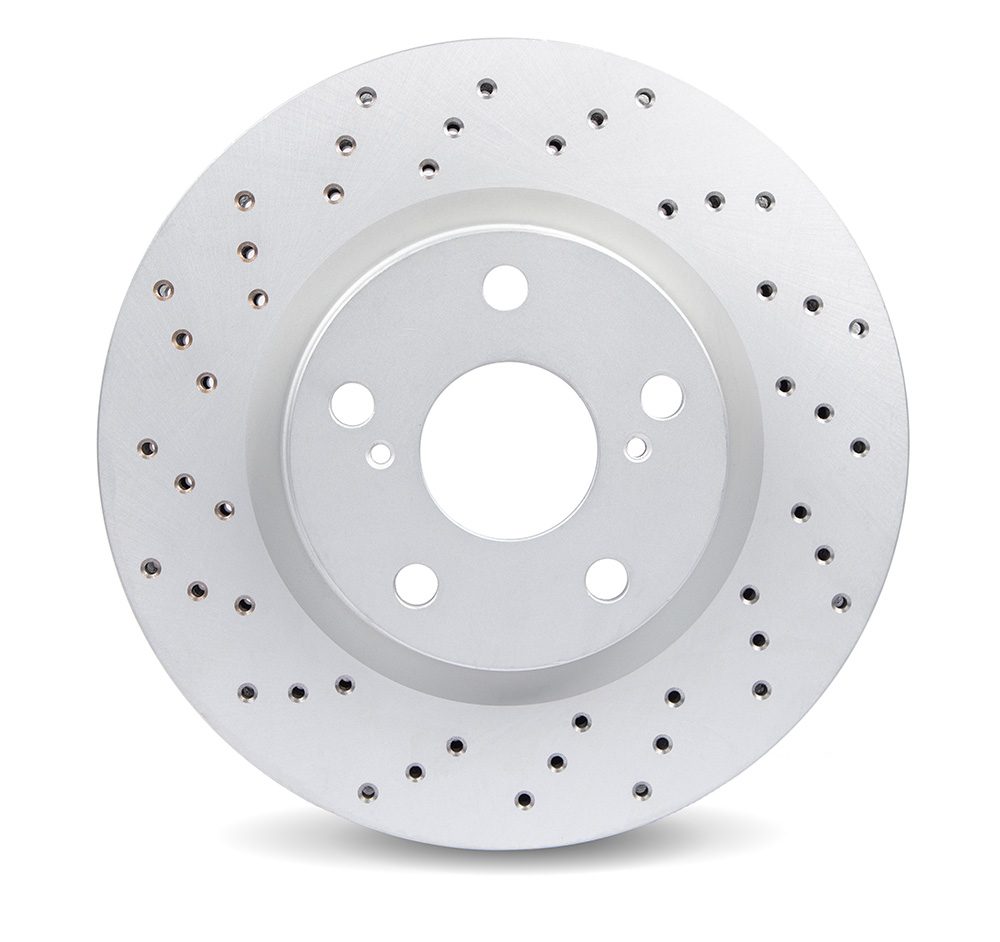 Cross-drills are precision-drilled openinings in a brake disc where debris and heat can escape. People may question whether drilled holes in a brake rotor is safe, however, all Cquence brake rotors are machined so that the structural integrity of the brake discs is not lost. Furthermore, drilled brake rotors are quite common on high-end vehicles and often come standard-equipped on sport sedan vehicles.
As the category name implies, this particular design is meant for everyday, street use and not for the race track or heavy duty applications where the brakes are put under tremendous amounts of stress and could cause drilled only brake rotors to crack.
When comparing this design to the Ultimate, the Ultimate design would be recommended for the driver with more aggressive driving habits. This design will wear less on the brake pads and would pair nicely with our ceramic brake pads. For consistent stopping performance and a sporty, good look, try the Extreme design brake rotors!